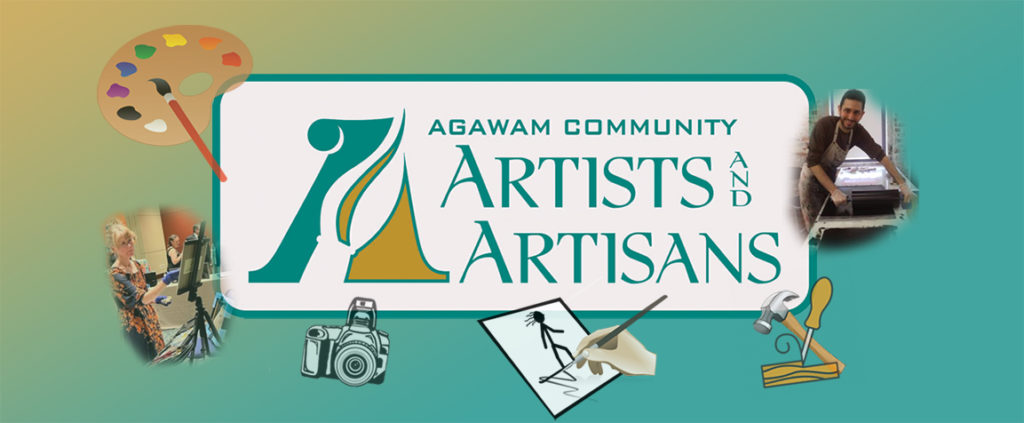 Welcome to the Agawam Community Artists and Artisans.
---
Happening Now!
Click here to see current events 
---
Attend the Agawam Community Artists and Artisans next meeting:
  Join us on Wednesday, October 11 @ 6:00 pm for a presentation by David Cecchi. He has has practiced graphic design locally for nearly forty years. At the meeting he will talk about how he became involved with local history, the current projects and activities of the historical commission, historical association and the Captain Charles Leonard House.
Agawam Public Library, 750 Cooper St. Agawam, MA 01001
The Agawam Community Artists and Artisans meet in the Community Room at the Agawam Public Library.
The doors open at 6:00 p.m. for a social gathering and refreshments. This meeting is open to the public, feel free to invite your friends and family.
Further information contact:
Ceil Rossi (413) 207-1247 or Email her at info@agawamarts.com.
---